Congress HEALTHY EATING
10
juil.
2017
During the congress in Romania we proposed a workshop about healthy eating. The students showed how to make typical italian food using healthy ingredients: Pizza and Sbrisolona cake.
Skills targeted: Practical thinking: measuring, weighting, comparing, solving problems, Following procedures, Communicating
Aims and description: plan and organise making, use a range of techniques to measure, prepare, peel, chop, slice and combine material, take account of working characteristics of materials, eg. thickening of sauces, work safely and hygienically.
Cross curricular dimensions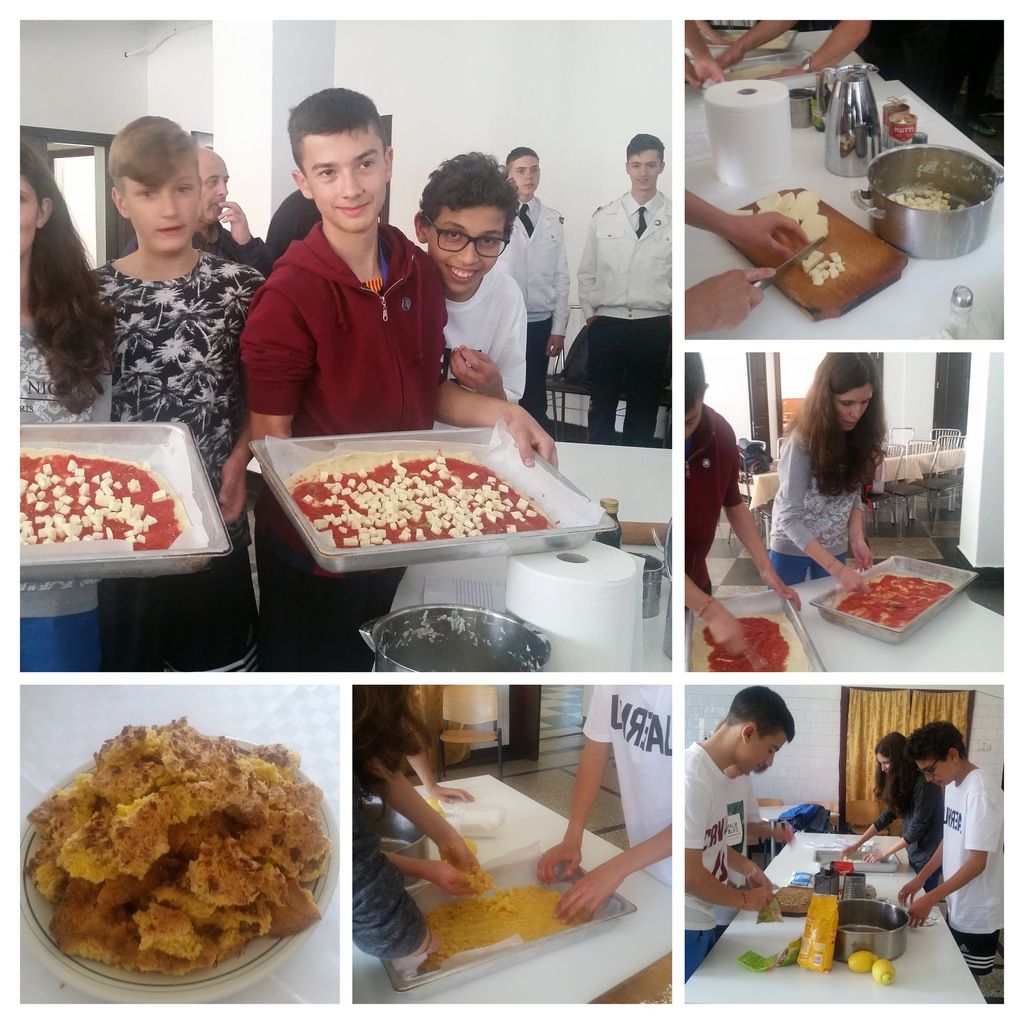 Creativity and critical thinking: trialling and prototyping, recipe development
Sustainability: making good use of locally available produce
Community participation: developing ideas, working as a group
Technology and the media: using the Internet for research, discussing and presenting ideas in groups and to the class
Enterprise: making wise food decisions
Healthy lifestyles: applying healthy eating principles
Identity and cultural diversity: taking account of the food needs and preferences of others.