AO9 BULLYING STOPS HERE
11
juil.
2017
In order to contrat Bullying and cyberbullying the students took part in conferences held by local police end experts. Following this they transformed their ideas into comic strips.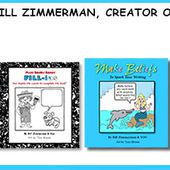 MAKE BELIEFS COMIX! Online Educational Comic Generator for Kids of All Ages
Create your own comics online with MakeBeliefsComix.com! This online comic generator from author Bill Zimmerman provides people of all ages affirmation of the human spirit, encouragement of their ...
http://www.makebeliefscomix.com/Comix/?comix_id=38587454C2203550