ACE3 Get stronger
22
juil.
2016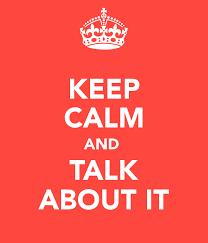 Aims and description:
•To discuss and explore personal emotions.
•To respect the opinions of others.
As part of the health service SMASH programme, a clinical psychologist regularly comes into Aspire to complete one-to-one sessions with the students, in which the students are able to discuss any concerns or issues they have at school, including exam stress, or any emotions they might wish to discuss with a professional. The students are told how to reflect on their emotions and how important it is to accept and explore any issues that they may have. Students are then asked to spend ten minutes reflecting on how they are progressing in school and how they feel about their current situation in education. Then, they are asked to write anything down that they wished to discuss with the psychologist before completing their one-to-one session.
Students are able to highlight and discuss any fears or concerns they have with a professional psychologist and when asked, students express that they feel calmer and more relaxed after discussing any issues they might have. Several students said that they continue to reflect on how they feel for ten minutes a day and use a diary to write any emotions down that they would like to get off their chest, if they felt uncomfortable discussing personal issues with someone else.