PH3 Observatory on the disease at school
30
juin
2016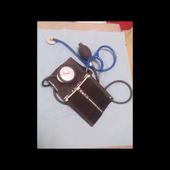 Bienvenue sur la chaine youtube du Lycée Jean bart concernant les projets body aevc Erasmus+
Health Day carried out by Mrs Bataille and Alice Varvenne
Interview with Doctor Crignon, sports doctor at Jean Bart High.
What is your job and what is the difference between you and a general practitioner?
I am a general practitioner and I am specialized in sports medicine. It enables me to follow sportsmen ,which doesn't mean I am a sportsman myself.
What patients do you care for at school?
The students who are in the swimming and handball "Pôles espoirs" (students who are in handball and swimming potential programme) as well as students in judo, volley ball and gymnastics sports sections. I am in charge of the detection of pathologies which are the consequences of the sport they practice and which could set their body in danger.
Interview by Camille Darras, seconde 5