AMT2 They make me laugh
09
juin
2016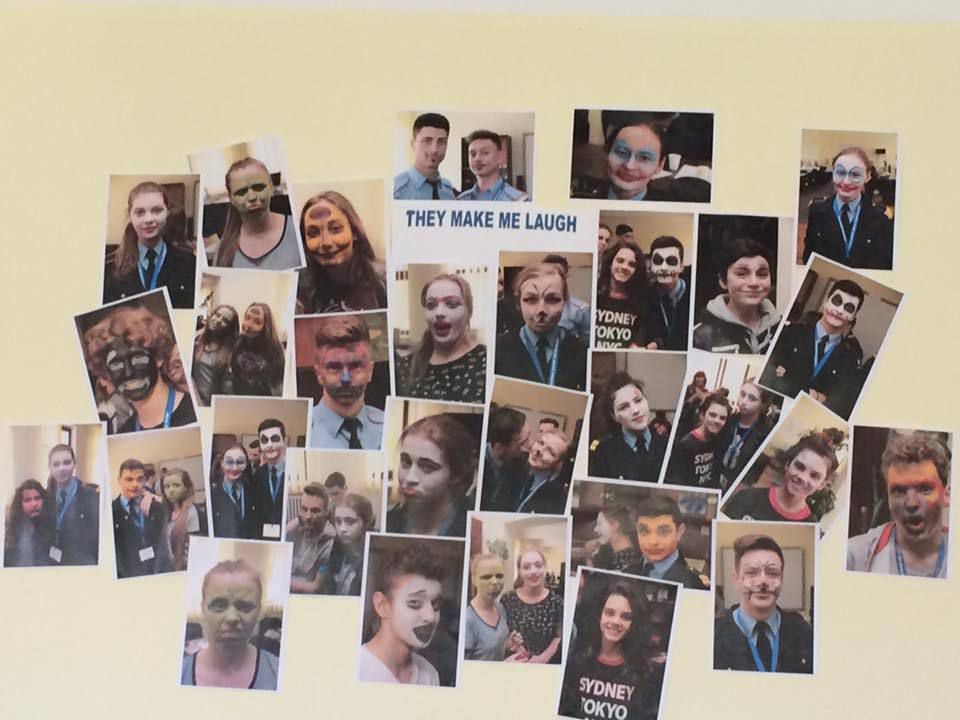 Erasmus Project opened my apetite for travelling and knowledge.
One of the best activities was "They make me laugh". It was interesting and funny at the same time.
We needed a partner to paint our face in such a way as to express happiness, sadness, surprise etc. and after that we were supposed to guess what mood that was.
The funniest part of this activity was when your collegues started laughing at your face. This thing made you wonder "Am I ugly?", "What is that on my face?".
Guessing was the best part, when you saw your face you wondered: "Is this my face?".
We enjoyed doing this activity and it definitely put a smile on our faces.