COY3 Get stronger for a stronger world
30
juin
2016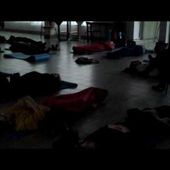 Bienvenue sur la chaine youtube du Lycée Jean bart concernant les projets body aevc Erasmus+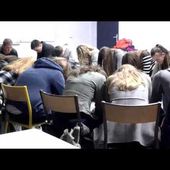 Bienvenue sur la chaine youtube du Lycée Jean bart concernant les projets body aevc Erasmus+
Sophrology
Health action set up by Mrs Bataille and Mrs Varenne, nurses in Jean Bart High School.
Students who are in year 11 (classe de seconde) can choose an individual support (Accompagnement Personnalisé) to attend 6 sophrology sessions with Mr Weet as part of their regular school timetable.
One session is about sleep: the different sleep stages are explained by Mrs Bataille, the nurse
Students in year 13 (classe de terminale) can also choose Sophrology in individual support with Mrs Masson.