APE3. Dance sessions
16
juin
2016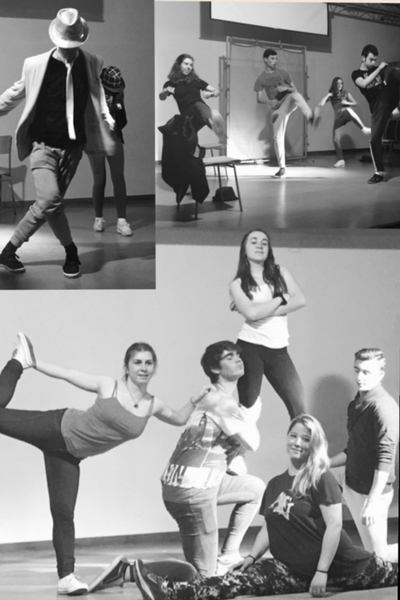 APE3. Dance sessions
Number of sessions: 8
Participants: 60
Target group: 1ºBach. High School (17 years old)
Date: april – may 2015
Goals:
To encourage students to take a profound interest in dance both physically and intellectually
To encourage creativity and innovation in all aspects of dance.
To explore dance making processes
To learn how to rehearse your dances
To construct dances in which composition theory is applied and embodied
To increase the understanding and development of movement for intent, content or expressivity.
To observe, write and speak clearly about dance composition: process and product.
To gain experience with interdisciplinary connections between dance and other art forms such as theatre, visual arts or music.
Development of principles of dance composition: form, space, time, dynamics and movement manipulation.
Activity:
A long the different sessions, ten groups of 5-6 students had to create their own choreography, choosing the music and the style of dance. The different choreography has been shown in a final festival at the end of April.