AA3. ALL OF ME
10
juin
2016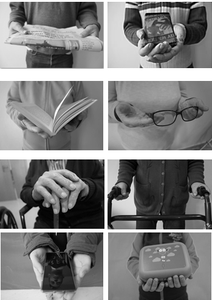 Objectives
Learn photographic techniques.
Make a series of portraits and parts of face or body.
Enable the students to see themselves as unique human beings, endowed with their special features.
Enhance one's assets.
Activity
The group of photography was made by 8 disabled residents of San Xerome Emiliani Association.
They have taken photographs of several students of the different local partners involved in this project (Primary School, High School, disabled and elderly residents).
This topic of the photographs was: "The important it is in your hands"

Outcome:
A travelling exhibition.