COY3 Stronger for a world Meditation
08
avr.
2016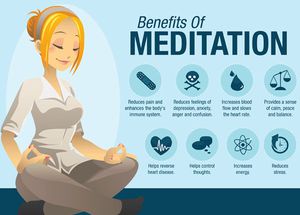 Process of the workshop :
The Erasmus+ fifth form pupils had two meditation sessions animated by Jérôme Gadeyne. They were sitting on chairs facing the instructor who had brought his usual working material: many Tibetan singing bowls of different shapes, dimensions and materials.
The session started with deep breathing exercises, with eyes closed and guided by Jérôme's voice.
During the following exercises, the pupils focused on the often unnoticed energy and sensations within our body (heat, cold, aches, shaking, uneasiness, etc..) .
The instructions then became more and more complex, and led conscience to imagining and visualizing mentally ( going up and down the body, positive white light filling the body)
At each stage, the leader proposes a time for dialogue so that everyone can communicate what they experienced. He also makes comments on the participants' different attitudes during the process.
The second part of the session is guided with the sound of the Tibetan singing bowls.
The second session was partly identical to the first one. The aim was to do the exercises more easily and make progress in concentration. The new part was the explanation of the main seven chakras associated with seven colours (with the help of a schematic drawing of the human body): the idea was to understand the main energy paths within the body each related to specific emotions and feelings.
Then we tried to do the exercise entirely, guided by the leader's voice. Everyone was to think of a very unpleasant situation experienced (negative thought) while concentrating on the part of the body where most pressure was felt. The feedback discussion showed that the parts of the body named by Jérôme in relation to the chakras were the same as the parts mentioned by the participants.
Feedback from pupils.
They were asked four questions about what they experienced during the workshop and a vast majority really appreciated it. Some would have preferred to be lying. Some found it difficult to keep their eyes shut and keep still in the same position. A lot of them found it difficult to visualize the colours of the chakras or the white light.
They all really enjoyed listening to the Tibetan singing bowls and regretted it did not last longer.
They all understood the aim and the process of meditation and they all experienced clear physical sensations.
Assessment from the teachers
The members of the group all accepted the process and cooperated in this new unknown experience, which they found a little original and worrying at first.
We noticed some real progress between the first and the second session.
The pupils discovered a completely new subject and understood that it is possible to work differently with our conscience and sensations.
Another long-term workshop will be organized later in the school-year and the pupils will be able to register if they wish to.