PDP3 Improving self image and esteem
08
avr.
2016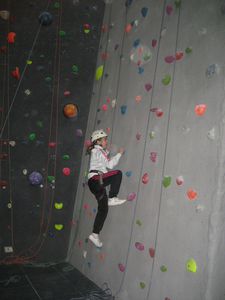 ANAIS' S WEEK IN HULL.
Anaïs is a pupil from tne specialized section called ULIS and she spent the week in England with me at Emillie's house in Hull.
At first, Anaïs was not at ease in the family but gradually, as the day passed, she grew more and more comfortable. Although she did not speak English, she managed to communicate with the family thanks to Google Translation and gestures. She really appreciated the week , during which there was a lot of laughter.
Meal times are different in England and some parts of the lifestyle but she got used to it very quickly.
Her favourite activity at school was basket-ball in a wheelchair and her favourite activities with the family were bowling and going to the restaurant.